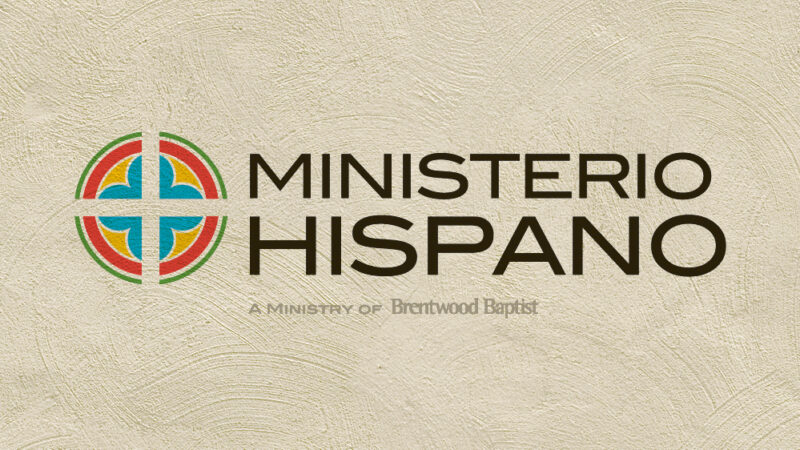 Bienvenido al Ministerio Hispano de Brentwood Baptist Church.
Somos una comunidad de pueblos hispanos que están aprendiendo, creciendo y amando a Jesucristo como Salvador, como un grupo de discípulos haciendo discípulos.
Somos un grupo de creyente que buscamos servir a nuestro Señor y creemos que nuestra misión es involucrar a la persona entera, con todo el Evangelio de Jesucristo, en cualquier lugar, en cualquier momento y con quien sea.
Welcome to the Hispanic Ministry at Brentwood Baptist Church.
We are a community of Hispanic peoples who are learning, growing and loving Jesus Christ as Savior, as a group of disciples making disciples.
We are a group of believers who seek to serve our Lord and believe that our mission is to engage the whole person, with the entire Gospel of Jesus Christ, anywhere, anytime, and with anybody.
¿Cuando Nos Reunimos?
Todos los DOMINGOS
Sermón traducido en vivo. Dos servicios:
9:00 AM – 10:30 AM | Balcón – Centro de adoración principal
Hora de enseñanza del ministerio hispano
10:30 AM – 11:30 AM I Sala 2140
Brentwood Baptist Church ofrece clases de escuela dominical para niños, jóvenes y adultos.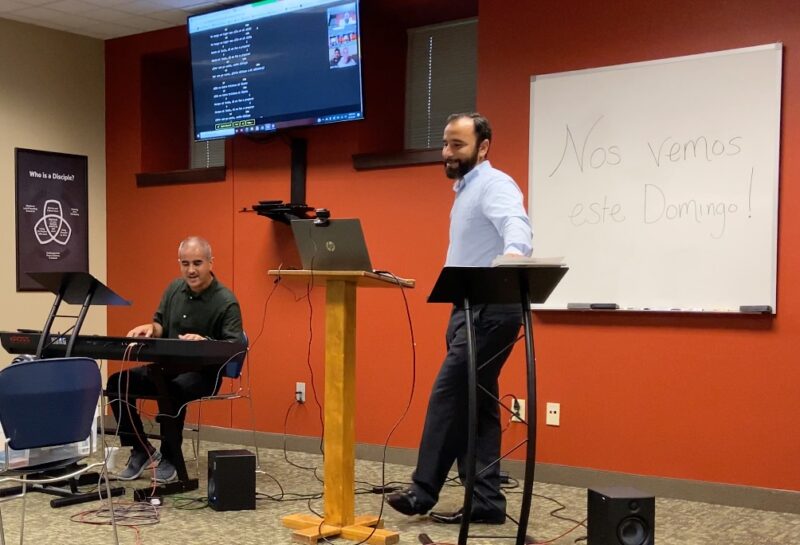 When We Meet?
Every Sunday
Sermon translated live. Two services:
9:00 AM – 10:30 AM | Balcony – Main Worship Center
Hispanic Ministry Teaching Hour
10:30 AM – 11:30 AM I Room 2140
Brentwood Baptist Church offers Sunday School classes for children, youth, and adults.
Contacto
Steven Wald – [[email protected]]
Únase a nuestra lista de correo electrónico, para estar informado de conversaciones en curso: [email protected]
Telefono y linea de oracion: 615.324.6149
Facebook: Facebook profile of BBCHispanic (@BBCHispanic)