Celebrate Easter with Us!
We are excited to celebrate Easter with you and your family! At our services, we'll explore the hope and constant peace to be found in the resurrection of Jesus. No matter the cost and hardships that come our way, we can be encouraged that our Savior is alive. We look forward to connecting with you! In order to prepare a safe, physically-distanced environment for you and your family, please RSVP below.
IN-PERSON & ONLINE:
Saturday, April 3 | 5:00 & 7:00 PM
Sunday, April 4 | 8:00, 9:30, 11:00 AM
KAIROS
Sunday, April 4 | 4:00 & 6:00 PM
Worship Center
Live preaching and worship featuring band, choir, and orchestra.
Hudson Hall
Live worship band and livestreamed preaching.
Wilson Hall
A casual experience suited for families with young kids or sensory needs with livestreamed worship and preaching.
KAIROS
Live worship band and preaching with a modern but sacred approach.
Register for Worship Care
We will also be providing worship care by reservation only for children ages birth-4 years old during all in-person Easter services. Please click below to RSVP your children for worship care. We look forward to celebrating this Easter with you!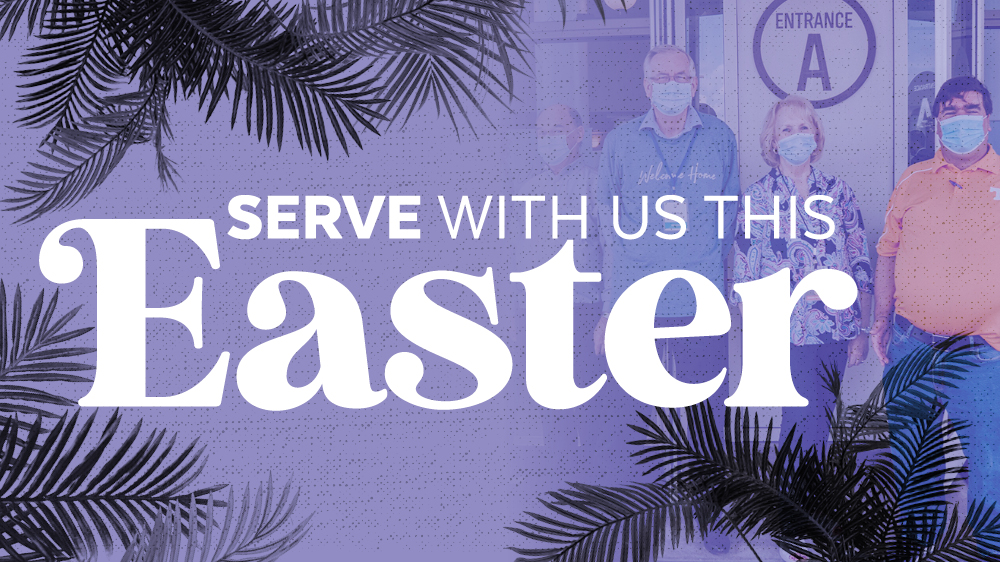 Serve with us!
We can't do this without you! We have 270 volunteer spots we need for Easter weekend. Text the keyword "Easter" to 623623 if you are interested in serving and want to receive more information.