The Children's Ministry at Brentwood Baptist is committed to partnering with the home to influence and equip families towards being the center of godly influence while providing safe, secure, and engaging group environments where the whole gospel of Jesus Christ is proclaimed through strong, biblical content.
Vacation Bible School
June 14–18
Get ready for a week of FUN!
This year, we're headed to present-day Israel where discovery awaits at Destination Dig. As junior archaeologists, kids will explore real-life archaeological finds that have helped to uncover the truth about Jesus!
We can't do this without you.
When you volunteer at VBS, you are a part of sharing the gospel of Jesus with kids through a fun-filled week of Bible study, recreation, worship, and more. Will you join us?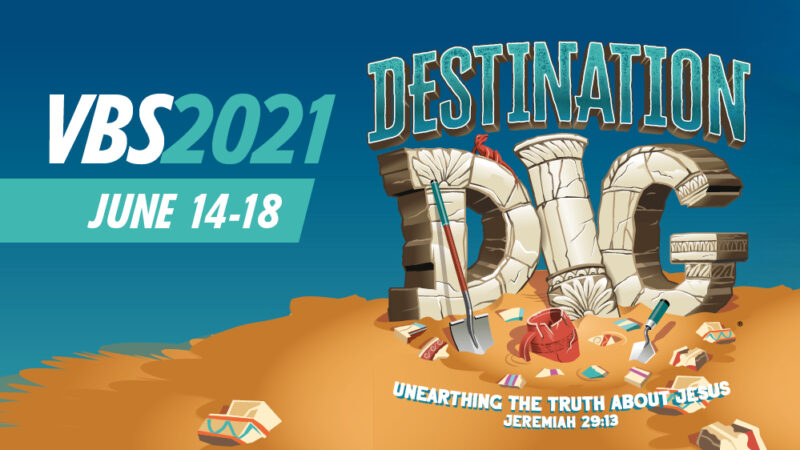 Children's Large Group
We offer Children's Large Group each Sunday so that children can have their own worship experience while their parents attend a LIFE Group or Worship service.
Children's Large Group is for children Grades 1 -5 and consists of a large group worship experience combined with a smaller grade-specific LIFE Group session.  Our LIFE Group leaders teach The Gospel Project curriculum by Lifeway Christian Resources.
Each age group participates in planned learning activities based on a central Bible Story Point, a Key Bible Verse, and a Bible Story lesson. They will also hear the biblical message on their level of understanding.  We want children to value coming to church.
Parents will receive a take-home page designed to help them reinforce the biblical message the child learned during their LIFE Group
In order to practice safe social distancing, reservations are required; due to class size restrictions and the limited number of children we can accommodate, we ask that children only attend one Large Group hour each week.
The registration link will be active each Monday at 10:30 AM, it will remain open until 12 PM each Thursday.